Discover a world away from the everyday at Take Time Shepherd's Huts.
Hidden deep in the Kent countryside, experience stunning views and clear night skies while snuggled up in one of our cosy shepherd's huts, surrounded by nature but with all the little luxuries you deserve.
Take Time Shepherd's Huts
The opportunities for simple enjoyment and relaxation are endless.
You may choose a gentle stroll along the leafy lane to the river bridge for a game of Pooh sticks, or explore some of the nearby extensive network of cross country public footpaths, maybe ending up at a local pub for a refreshing drink or meal.
Alternatively, relax by the fire pit, toast some marshmallows and just sit, at one with nature and enjoy the changing patterns over the North Downs as the sun sets. And so to bed, to sleep and wake refreshed.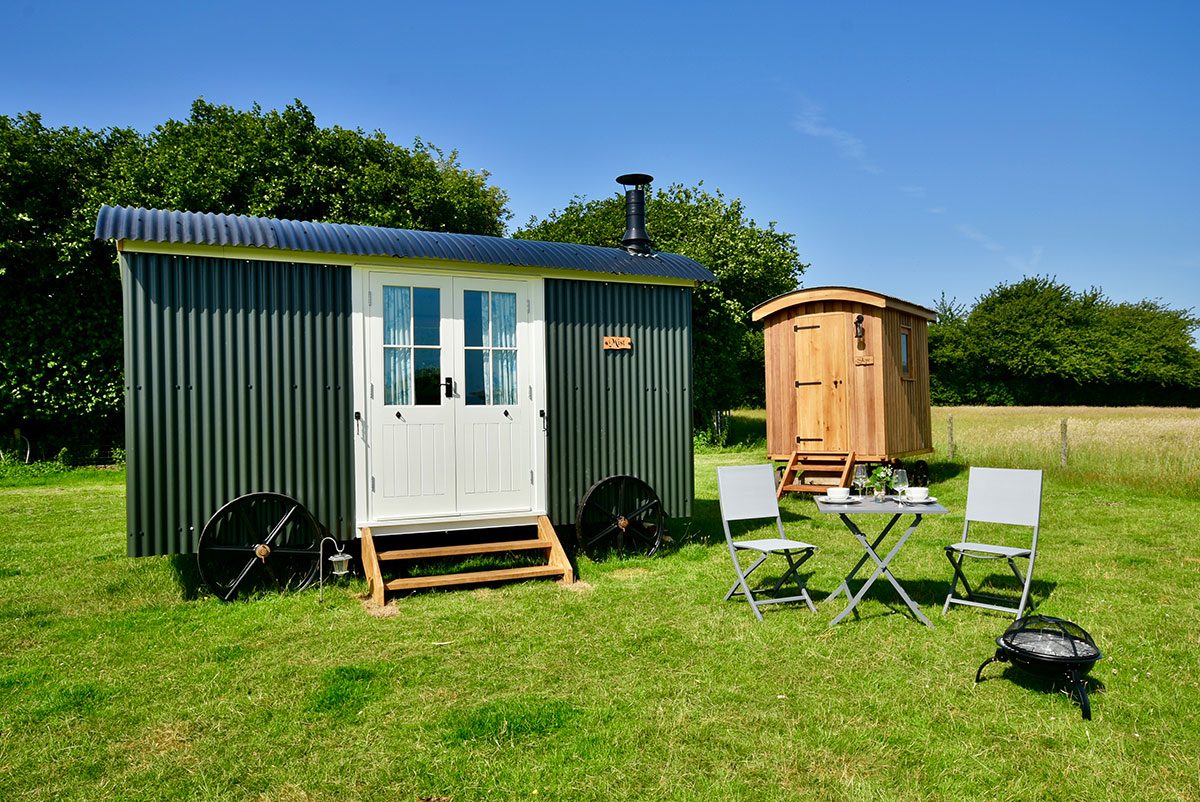 Luxury Glamping with Stunning Views
High-end, self-catering huts with amazing views, privacy and comfort.
At Take Time Shepherd's Huts we pride ourselves on ensuring you have the most memorable, perfect stay possible, with thoughtful touches throughout.
Both our shepherd's huts are furnished to a very high standard and include all bedding, plenty of storage, a Hobbit wood burning stove, solar and battery powered lighting and a welcome hamper to get you started.